Adya Organics: India's Premium Quality Organic Food Products
See Our Latest
New Arrivals
Shop By
Product Categories
Adya Organics' was borne out of the need to offer sustainable, natural, and handmade foods. We are committed to empowering the local communities to revive ancient farming and cooking practices. We have joined hands with the local farmers, and skilled laborers to attain our end goals. We combine traditional practices and ancient wisdom with modern packaging.
Bringing 100% fresh, pure and indigenous foods, from the farms to your table.
Inspiring wellness with natural food that preserves high levels of Vitamins and Minerals
Supporting the farmer community who use native seeds and avoid preservatives & chemicals
Promoting sustainable farming and packaging techniques to boost environmental conservation
Reviving the older tradition of earthen cookware, ancient wisdom, and traditional cooking methods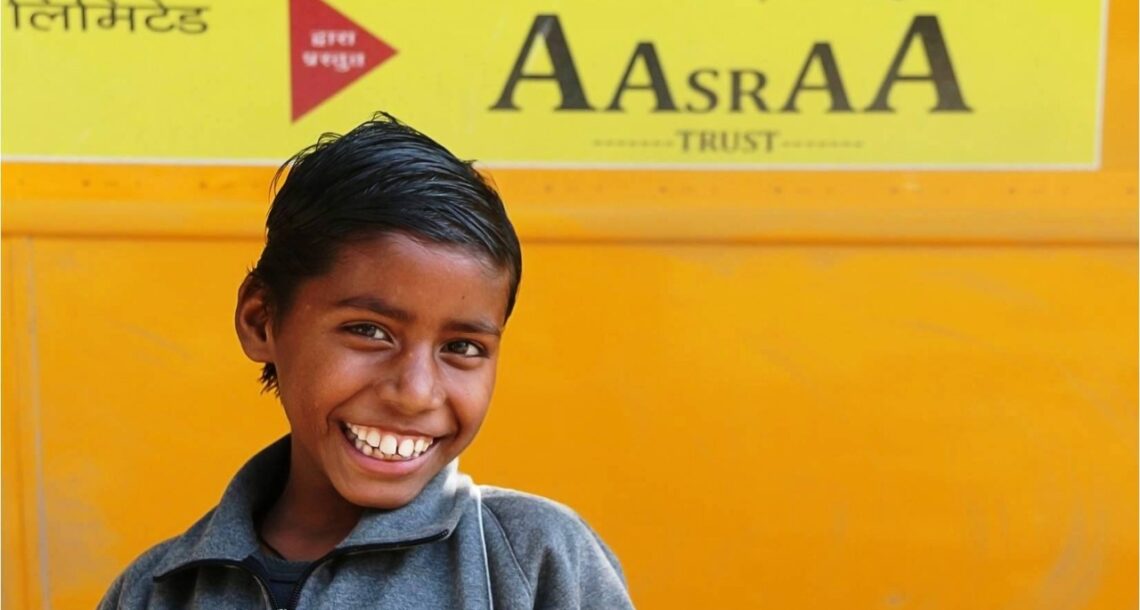 Stepping into the world of Aasraa!
Adya Organics believes in putting smiles on people's faces each day. Time and again, we have been coming up with organic products curated especially for our customers. But today, we have come up with a special surprise for you all. Keep reading to find out what it is!
As part of our consumer social responsibility initiatives, we have collaborated with Aasraa Trust and have taken up the responsibility of educating girls from the trust since April 2022. Our brand's motto is giving back to society in some way. Hence, we have added this initiative to our bucket and we promise to carry it forward with utmost love and sincerity. Coming years, we aspire to increase the number of children we are supporting. Hope you'll stay longer with us to watch this exhilarating journey. But before that, here's what you need to know about Aasraa trust and our initiative:
Aasraa Trust is a non-profit organisation that is providing a safe haven to street children by introducing them to the concept of basic literacy. It basically prepares slum children, children of rag pickers and orphans for school and brings them one step closer to the life they deserve.
The main hurdle for the trust here is to pick up a starving and malnourished child from the streets and restore that child back to health which makes the child fit to carry forward his studies effectively. It does so by providing nutrition, vaccination and inoculation (the Max group provides these for free), medication, de-addiction, clothing and extensive and intensive care that usually children are devoid of at home. Approximately 1100 children are fed by the trust every day through an external kitchen, thus making sure that the children receive sufficient nutrition. Shelter homes are also provided to the children who are orphans. Aasraa particularly focuses on children who beg, whose parents are the hardest to convince. These are mostly those children who are restricted by their parents to not leave a certain area, sitting all day in scorching heat and cold winters to beg and to bring earnings for the family. A person from the trust keeps in touch with these families where several meetings are arranged until the parents agree to give their child in care of the trust. Adya Organics is proud of this collaboration and will continue to support Aasraa Trust, because "Padhega India, Tabhie Toh Badhega India".
Read More
Why choose us
Testimonials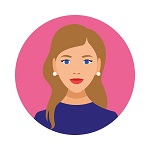 Chana Sattu is my fitness buddy in a pouch! Packed with protein and fiber, this chickpea flour is my secret weapon for a nutritious lifestyle. The convenience of the pouch makes it easy to incorporate into my daily routine – a must-have for anyone looking to add a healthy twist to their meals.
Laxmi Nair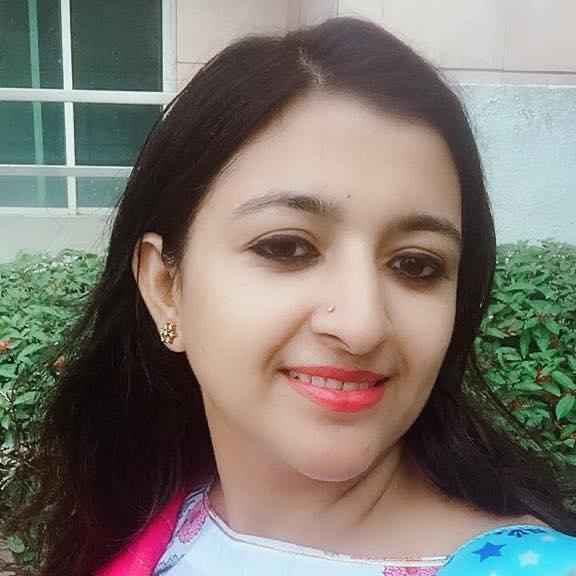 I have been using Adya Organics products ever since its inception and I must say the brand delivers more than it says. All the products are 100% genuine and sourced ethically. I have used almost all the products and everything is just the best. The A2 ghee, A2 milk,cold-pressed oils, honey, multigrain biscuits, sattu, jaggery… each and every product is authentic and true to its taste. I must congratulate team Adya Organics for creating this amazing brand and please keep on adding more and more products for us.
Nupur Sinha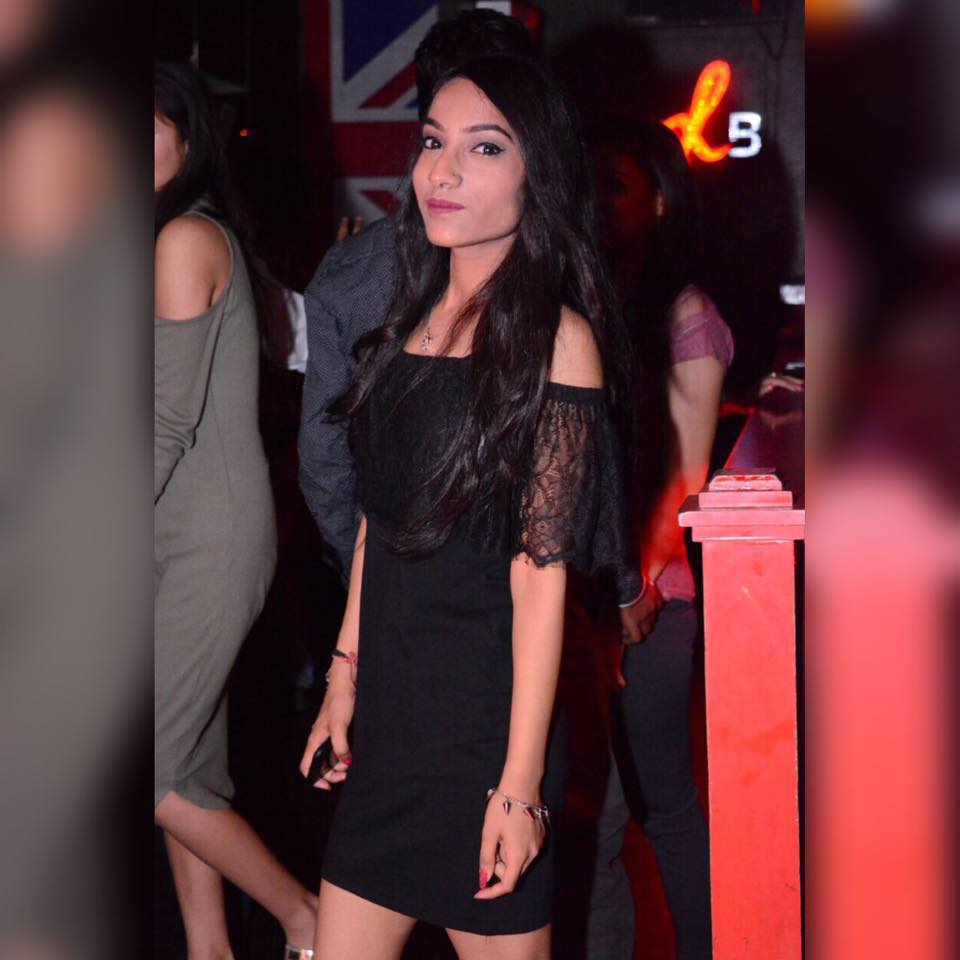 Adya brings a new wave of 100% organic & zero harmful food products. The core philosophy that they had planned is sustainable living supported with the common belief of a better life-sustained lifestyle without harming the environment around. Adya Organics attempts to provide the best organic products, making them one of the best organic brands in India. I personally love their Ghee & jaggery.
Aarushi Sharma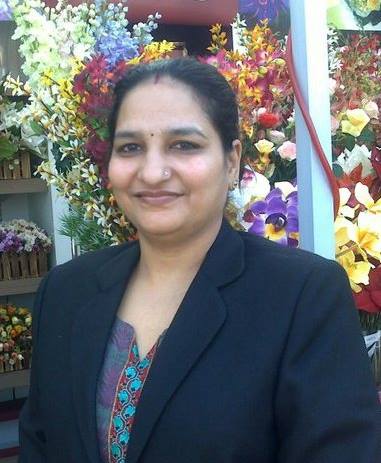 Adya Organics is a company that aims to provide healthy, protein-rich food products. Thus, it can improve the buzzing unhealthy urban lifestyle. Their products have organic sources specially sattu and are completely free from harmful chemicals. These products are a healthy alternative to processed foods that can harm us in one way or another.
Neelam Jain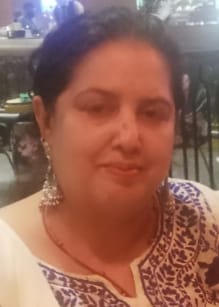 I am a facebook reader and while going through the page,I came across the products.I was very keen to try Adya Organics. The product *Yellow mustard oil) I could say was like a Ginnie who fulfills their customers' desire with 100% organic and pure. I am very much satisfied and trust their product. Always your customer.
Deepika Ibikunle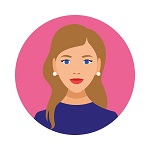 Say goodbye to messy measuring – Date Palm Jaggery Sachets have made sweetening a breeze. The compact design is perfect for my busy lifestyle, and the rich, earthy flavor enhances my beverages and snacks without the fuss.
Gayatri Srinivashan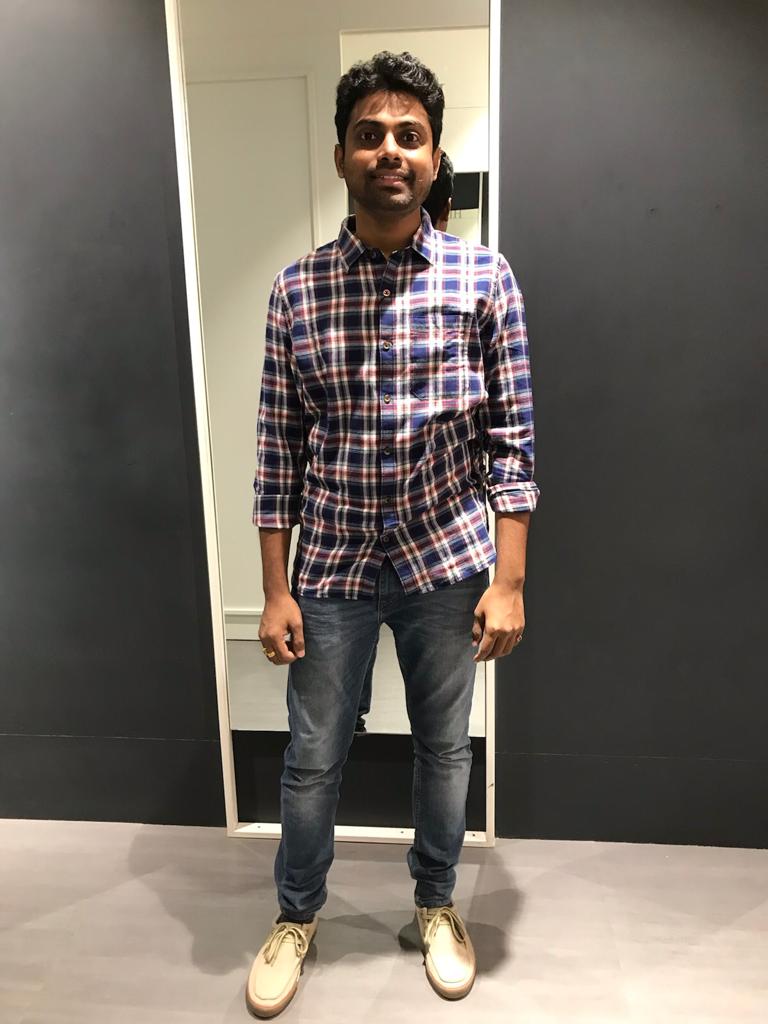 Have been using Adya organics for the last 3years. Their organic products are top class, especially their Luke recommended Multiflora honey, Coconut oil and Coconut cookies. They always remain in my cart. Importantly, Adya's customer care team is very responsive. What differentiates them with other brands is their care and love for organic food.
G.V.C Rao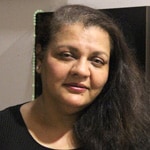 I was introduced to desi ghee by the founder of Adya Organics way before the company was formed. For a non dairy person (not a fan of ghee or milk) I was hooked from the first taste. From then to now the only ghee that comes into my house is from them. Not just my house but I even carry it to the US for my son and cousins. Besides being delicious it has helped control a lot of health issues as well. Warning - it is addictive. Once you taste it you will be hooked for life.
Dr. Seema Anand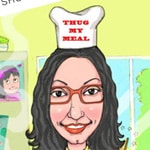 Big shoutout to Adya Organics. Best Ghee in the world!!
Gunjan Dutta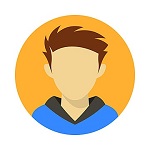 Coconut Oil is a kitchen essential that's more than just a cooking ingredient – it's a versatile wonder! The subtle, tropical aroma and smooth texture make it my go-to for sauteing, frying, and even baking. Plus, it doubles as a fantastic hair and skin moisturizer, adding a touch of tropical luxury to my daily routine.
V.S Reddy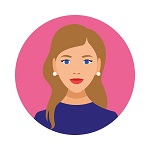 Mustard Oil is the secret weapon in my kitchen for bold and authentic flavors. The deep, earthy taste transforms my regional dishes into culinary masterpieces. I appreciate its high smoke point, making it a reliable choice for various cooking techniques while maintaining its signature taste.
Swamini Panday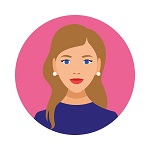 Chocolate Til Cookies are a gourmet delight in the world of cookies! The richness of chocolate combined with the earthy flavor of sesame seeds creates a unique and indulgent experience. These cookies have become my go-to for elevating my dessert game, providing a sophisticated treat that never fails to impress.
Reshma Mishra
Festive cooking is all about creating delicious, memorable meals that bring joy and togetherness. In this blog, we will explore the culinary wonders
As the crisp autumn air arrives, it's time to embrace the flavors of the season and indulge in hearty, comforting dishes
As the leaves change color and the weather gets cooler, our bodies often crave warm and nourishing foods to keep us
Festive occasions bring with them the joy of celebrating with family and friends, and what better way to spread happiness than with delectable sweets.
As the festive season approaches, it's the perfect time to explore the culinary and nutritional wonders of A2 ghee.
Millet khichdi can indeed be a great addition to a weight loss diet, particularly for individuals looking for diabetic-friendly meal options. Here's why
Children can benefit from consuming jaggery instead of sugar due to several reasons:
A2 Gir Cow Ghee has gained popularity in recent years due to its potential health benefits and unique characteristics.
Organic Sattu Powder is often touted as a nutritious and natural post-workout recovery drink due to its composition and potential health benefits.
Whether it is smeared on hot rotis or added to a plate of steamed rice and daal
Whether you work out in a gym or are simply looking to bulk up,
Sugar has been an integral part of food since ancestral times
There's nothing like the tropical buttery taste of coconut cookies. Crumbly, chewy, and with just the right hint of sweetness
Like most parents do you also worry about the amount of sugar your child consumes?
Mustard oil, often known as the 'golden oil', is a popular cooking oil in Indian kitchens.
This is one thing that makes the long hot days and soaring temperatures bearable. Also known as the 'king of fruits
Aam ka achaar is a staple in almost all households. It is one of those few things that immediately transport us to the carefree and fun.
Coconut oil seems to be catching on fast these days. Everyone is talking about how it is great for your health. But did you know that this humble oil has been around for more than 4000 years?
Who can resist the deliciousness of coconut cookies! The cookies are chewy on the inside and crispy on the outside with just the right amount of sweetness and richness that comes with fresh coconuts.
The pungent peppery taste of mustard oil and how it adds a unique warmth and stingy
There's no denying that we all are living in 'urgent' times.
Whether it is North Indian cuisine or something down south, bread is an important part of the meals that we have.
One of the oldest crops known to mankind, millets were always an integral part of the Indian diet
Most of us have enjoyed jaggery as a winter treat. Be it with a side of traditional makki ki roti or as an after-meal dessert.
A lot of skincare product fads have come and gone. But what has remained a pantry staple is coconut oil
Do you worry about your kid's health every time they reach out for a sugary or fried snack?
Come summer and most of us turn to fizzy drinks to quench our thirst.
The auspicious nine days of Navratri festivities are just around the corner.
Consuming tea is an almost religious practice in many households. Some of us simply cannot get on with our days without the good ol' tea.
Multigrain Flour combines the wholesome goodness of different nutrient-rich grains, such as Ragi, Moong, Bajra, Jau, Chana, Sama, and White Sesame.
नई दिल्ली, 3 नवंबर। स्वस्थ जीवन के 3 दिवसीय प्रशिक्षण कार्यक्रम को आयोजन आगामी दिनांक 5, 6 और 7 नवंबर 2023 को "गाँधी दर्शन" राजघाट में हो रहा है।
नई दिल्ली इंटीग्रल केयर एंड इनरीचमेंट फाउंडेशन द्वारा आयल एंड नेचुरल गैस कारपोरेशन के सहयोग से कांसटीटयूशन क्लब में अमृतकाल में महिला सुरक्षा और सम्मान कार्यक्रम का आयोजन किया गया.
भाजपा के संस्थापक सदस्य और पूर्व राज्यसभा सांसद आरके सिन्हा ने शुक्रवार को भोजपुर जिले के संदेश प्रखण्ड स्थित धर्मपुर बिछियांव आद्या ऑर्गेनिक फार्म और कोइलवर प्रखण्ड के बहियारा फार्म का निरीक्षण किया.
क्या आप करते हैं मोटे अनाज का भोजन अथवा आप कब शुरू करेंगे मोटे अनाज का भोजन ?
आखिर कैसे होंगें गॅांव सुखी और समृद्ध! कैसे होगी किसानों की आय दुगनी नहीं- चौगुनी?
मैंने पिछले सप्ताह अपने लेख में यह बताया था कि जैविक कृषि के लिए सबसे आवश्यक तत्व हैं
अभी तक भारतवर्ष  में जितने प्रकार की भी जैविक खाद बनाने की प्रचलित प्रक्रियायें चल रही हैं
A lot of work is being done in different parts of the country regarding organic farming, mixed farming.
This morning the country's Rural Development and Panchayati Raj Minister Giriraj Singh.
Water is an essential element for agriculture. As water scarcity is increasing horribly, can we imagine.
These days, a training camp is being organized for multilayer farming in Aadya Organic Annapurna Farm.
Agriculture Minister Narendra Singh Tomar, who reached the agriculture program organized by former MP.
Water is an essential element for agriculture. As water scarcity is increasing horribly, can we imagine?
On October 12, this morning, the country's Rural Development and Panchayat Raj Minister Giriraj Singh.
Due to the pre-monsoon rains, work on organic farming has started in Bhojpur district
Due to the pre-monsoon rains, work on organic farming has started in Bhojpur district
Farmers should do organic farming except chemical farming – Mr. RK Sinha
A new revolution in agriculture has started in Bahiara village of Bhojpur district
Delivery of blankets on the initiative of former MP RK Sinha and Adya Organics MD Pallavi Sinha help
Strawberry cultivation is being done at the Adya Organics Farm in the village Bahiara village of Bhojpur.
Tukaram's statue it would have been better if you got on the Gate of India campus
There is a need to build gau shalas in every metropolis of the country so as to ease the nurturing of the cows
The three day multi-layer farming practical training camp was inaugurated on Friday, 14th February, 2020 at Adya Organic's farm house, "Annapurna Farm", Noda Sector 167.
Central Government has been working on to popularize and adopt natural farming methods to promote organic farming to help boost farmers' income.
Bihar government's Vice President of Planning Council and Chief Minister Shi G S Kang, emphasized on Rajya Sabha's Member Shri R K Sinha's initiative for protecting Indian cows their heath and population
Non-organic farming is ruining health of our country's population – Shri R K Sinha
Summarization of Printed Article Bihar government's Vice President of Planning Council and Chief Minister Shri G S Kang, visited the[…]