Adya Organics has been inspired by the ancient Indian practice of eating pure and natural foods. The company believes in the power and efficacy of traditional methods to offer unadulterated products for the modern population.
Ideated by Mr. R.K Sinha, a Rajya Sabha MP, entrepreneur and founder of multi-faceted business conglomerate SIS Group Enterprises, Adya Organics is committed to promising a healthy future for coming generations.
Mr. R.K. Sinha is assisted by his family members- Pallavi & Rivoli Sinha, both experienced marketing & hospitality executives by profession. They take care of modernizing the ancient practices, handling operations and marketing of Adya Organics. As caring mothers, they understand the importance of creating healthy lifestyle for children and believe in going back to organic roots for a better future.
Stuff We Do Best
Traditional Knowledge:
100%
Manufacturing Standards:
100%
Products Variation:
100%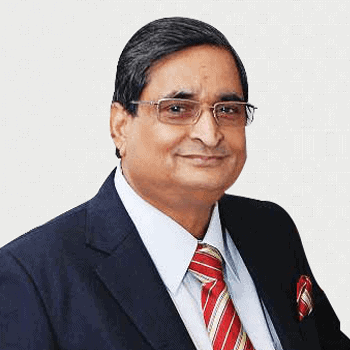 The story of Adya Organics dates back to the year 2001. The brand started as a dairy for catering to the demand of unadulterated dairy products for our group's IPS boarding school. Back then, the dairy was operated on a small-scale and produced products such as milk, curd, butter, cottage cheese, desi ghee would be used for the school's requirements. Whatever excess that remained was distributed among family members or were supplied to the local markets.
Over time, the demand for our products increased due to our sheer focus on producing unadulterated and organic dairy products. Local communities started using dairy products by Adya Organics, thus fueling our growth journey. Today, Adya Organics produce high-quality A2 ghee along with several other products like raw honey and cold pressed oils to satiate the demand for pure organic products.
Adya Organics operates two farms – one nestled in the foothills of Dehradun and another in Bihar with a total area of over 100 acres. Our farms are known to follow traditional churning practices inspired by Vedas.
Our traditional processes with a strict vigil on following hygienic practices, make our products better than any other products available in market. What's more, we have a herd of more than 400 indigenous A2 cows. Milk produced by A2 cows is rich in A2 protein which is easily digestible, even by those who are lactose intolerant. This makes our products healthiest for human consumption.