Homemade Delicacies for festivities!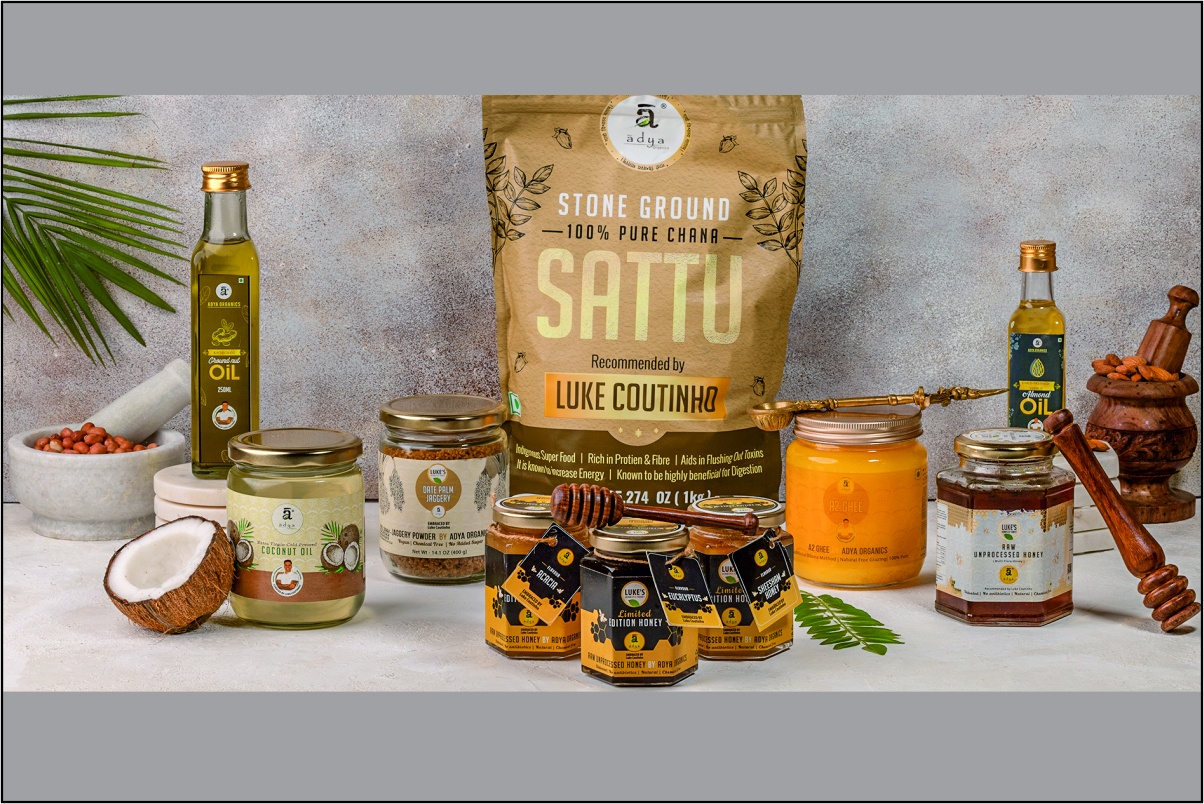 The arrival of October brings a plethora of festivals to our lives. In India, October marks the beginning of navratri, durga pooja, dussehra and diwali. All these festivals are somewhere etched in our hearts and one main reason behind it is the variety of sweets that the festivals bring with them. If you are looking for some homemade and simple recipes to prepare sweets, you have come to the right place.
Kesari Jalebi
Jalebi is an important sweet of dussehra. There wouldn't be any street where you wouldn't find a sweet shop selling Jalebi that day. People stand in queues to savour its taste. But you don't need to do that! Make some for yourself at home by following this recipe:
In a bowl, add refined flour, A2 desi ghee, and water and mix it well. You can also add 1-2 tablespoons of semolina if you want your jalebis to turn crispy. Keep the batter outside for sometime.
In a separate pan, make chashni using Adya Organics Date Palm Jaggery. Add a little bit of kesar for taste and colour. You can also add kewra essence to it. Bring it to a boil and simmer it.
Transfer the jalebi batter in an empty ketchup bottle that is also known as squeezy bottle.
Take a wok and add desi ghee to it, heat the ghee well and start making jalebis in it.
Transfer the jalebi to the chashni, dip them well and take them out.
Your kesari jalebis with no refined sugar are ready!! 😉
Chawal ki kheer
Chawal ki kheer serves best in any festival. It is an age-old recipe that is liked across households. Let us learn how to make it.
Take rice as per requirement, wash them well and keep them aside. Tip- using broken rice will be the best option as they take less time to cook.
In a vessel, take Adya Organics A2 milk and bring it to boil.
Next add 3-4 cardamoms and with that add the soaked rice as well.
Let the rice get cooked for at least 45 minutes. Stir occasionally.
Add Adya Organics date palm jaggery to it instead of sugar for a healthier kheer.
Add chopped dry fruits to it and top it with Adya Organics's Pure Desi Ghee.
Enjoy the ever-so-tasty kheer with some mal puas! 🙂
Chocolate jaggery peda!
We all love chocolates, right? Try this fusion sweet recipe and tell us how you like it!
Toss the pan with ghee and add some milk to it.
Let it boil and simmer for 10 minutes for a thick texture. Next add milk powder to it to change its consistency to solid.
Add date palm jaggery and cocoa powder, and cardamom powder to it. Stir well.
Soon you'll see that the mixture will turn solid and leave sides of the pan.
Take the mixture out from the pan and let it cool down.
Grease your palms using A2 desi ghee and start shaping the pedas. Garnish with some dry fruits
Voila, your pedas are ready!! 🙂