A2 Ghee – A magical elixir of Indian cooking!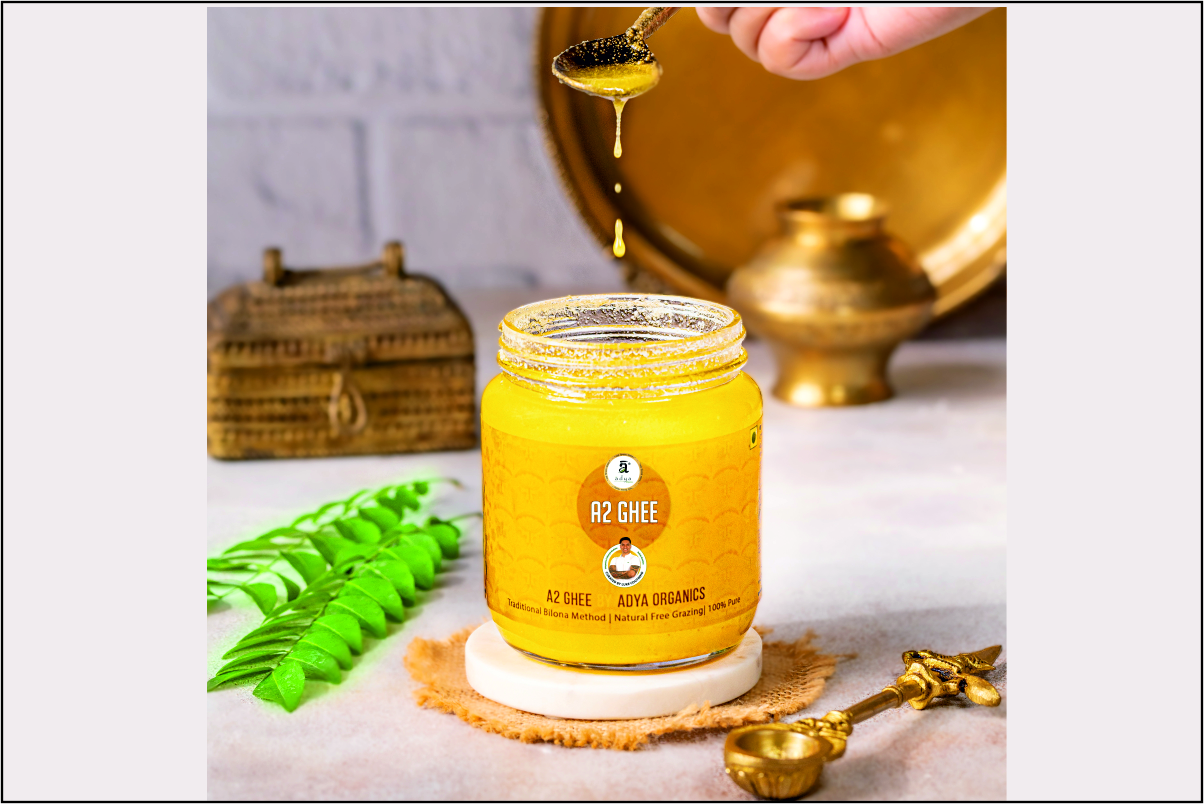 Cooking, for some, is a pretty hectic task and for others, it's the most satisfying feeling. But there's no denying the fact that it takes in more than just time and effort to cook delicious food. The right amount of ingredients, the perfect blend of mixtures, the balanced temperature at which the food needs to be cooked, the last-minute garnishing and ultimately the presentation with a little pinch of love is all it takes to make delicious food. It's a work of art! And a desi cuisine is only complete when all this works in combination with taste, texture and nutrients.
For us desi people,- pun intended– having food topped with desi ghee is something we cherish in our lives. However, people have now become much more health conscious and are focused on cutting down items which will have ill effects on their health. And there's this unverified hoax that consumption of any type of ghee is unhealthy as it has high cholesterol levels and can give heart ailments. Turns out, this is NOT TRUE. In fact, researches have indicated that the frequency of heart attacks, joint pains etc., are due to exclusion of pure ghee or cutting it down on a daily basis. To bring back the essence of the natural and pure form of ghee, which is loaded with abundant health benefits, A2 ghee needs to be introduced in our daily diet plans.
Curated by renowned Holistic Lifestyle Coach Luke Coutinho, Adya Organics A2 Ghee is the purest kind of ghee produced solely from desi cows, rich in vitamins and essential fatty acids. It has a higher melting and smoke point, which means, it is the best type of cooking oil available in the market. Since it is made by the traditional methods and from the most natural resources available, it a lactose-free and trans-fat free making it an Indian Superfood.
Daily consumption of 2-3 teaspoons of A2 ghee along with rice and rotis not just improves digestion process and reduces inflammation, but also reduces fat as A2 ghee has butyric acid which helps improving the body's metabolism rate, benefits both skin and hair health, good for lactose intolerant people as it contains no milk solids, acts as an immunity booster since it is nutrient-dense.
Apart from all benefits, the highlight of adding A2 ghee to our daily diet is that it not only benefits us from a health spectrum, but it also makes any food tastes better!  So, what are you waiting for? Bring in the much-needed change in your lifestyle by adding a teaspoon of A2 ghee to your life!