Mangoes: Busting the Myths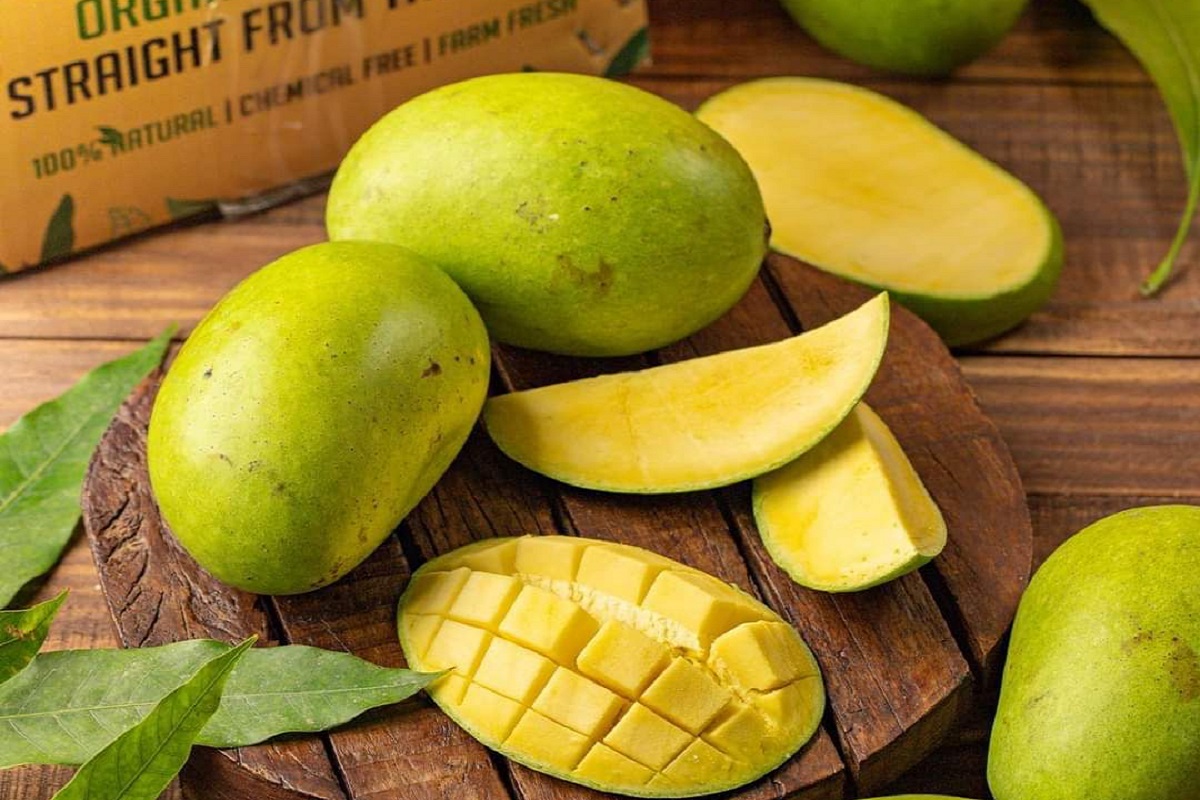 Who doesn't love mangoes?
This is one thing that makes the long hot days and soaring temperatures bearable. Also known as the 'king of fruits', mangoes are not just delicious but also have tons of health benefits. 
Whether enjoyed on its own, as a smoothie, or even in a pickle, the taste and allure of this fruit remain unbeatable. 
However, as nutritious and delicious as they are, mangoes have long been the subject of many myths. This blog will address some of these misconceptions and also share how to make mangoes work for you.  
Continue reading to know more
Some myths about mangoes and their reality
Right from weight gain to causing acne and increasing body temperature, there are several myths about mangoes. 
Let's look at some of the most common myths and get to know the reality.
Myth 1: Mangoes make you fatter
This is the most common myth about mangoes. We often shy away from eating this fruit because we have always heard that eating mangoes leads to weight gain. 
The short answer is no. 
Mangoes on their own and when eaten in moderation don't lead to weight gain. However, just like any other food, when mangoes are eaten in excess, they may lead to weight gain. In fact mangoes contain lots of fiber, which leads to you feeling satiated. This helps avoid the need to binge and consume more calories. 
The sugars in mangoes are natural sugars that don't have the same harmful effects as white sugar and don't lead to an increase in weight. 
Mangoes may lead to weight gain if you consume it in the form of smoothies, juices, or ice creams with added sugars. 
Myth 2: People who have diabetes cannot eat Mangoes
Another myth rampant about mangoes is that they cause excessive blood sugar spikes and cannot be eaten by diabetics. While mangoes are sweet, the saying that people suffering from diabetes cannot eat them is not true. 
According to the Journal of Social Health and Diabetes, mango is a fruit with a glycemic index of 51. This is classified as 'low' and doesn't cause blood sugar spikes. That's not all, bioactive substances in mangoes decrease the intestinal absorption of glucose, and the dietary fibers in it reduce carbohydrate digestion. 
On the other hand, mangoes are abundant in vitamins A, B and C along with folate, copper, magnesium, and copper. They also contain phytochemicals and antioxidants that improve your health in more ways than one.
Myth 3: Mangoes cause acne
No, mangoes don't cause your skin to break out. They do not just keep you healthy but also help you have beautiful skin. Since they are low on the glycemic index and don't cause frequent blood sugar spikes, consuming mangoes is not directly linked to acne and pimples.
Instead, they are loaded with antioxidants and nutrients such as vitamin A. They are known to create a protective barrier on the outer layer of the skin and keep away infections and breakouts. They also make the skin's immune system stronger and keep it hydrated naturally giving it a beautiful sheen and preventing signs of premature aging. 
Myth 4: Mangoes raise your body temperature
This common myth states that mangoes raise your body heat. This in turn is understood to affect digestion and result in problems such as bloating, constipation, and diarrhea. 
While this is a reality, but not in its entirety. Mangoes do raise your body temperature but only when consumed in excess. However, exercising portion control doesn't lead to an increase in body temperature. 
Another way to prevent mangoes from increasing your body heat is to soak them in water for at least 25-30 minutes before eating them. 
What's the right way to eat mangoes?
If you are worried about mangoes making you gain weight or have diabetes and avoid eating them altogether, we have some tips for you.
These tips are about how to eat mangoes the right way to optimize your health and make the most of their nutrition:
    Most of us eat mangoes after meals as a dessert. Instead, you should enjoy this delicious fruit between two meals as a snack. 
    Never consume mangoes late at night as it may lead to an increase in your blood sugar levels. The best time to consume mangoes is between 11 am to 4 pm.
    Limit your mango intake to around 300 grams or 2 cups to control your calorie intake and avoid blood sugar spikes or weight gain. 
Some interesting ways to include mangoes in your diet
Mangoes taste delicious when eaten on their own. However, there are several other ways to include this healthy fruit in your diet. 
Here are some of them:
    Add mangoes to your cake, muffin, and bread recipes to give them a scrumptious tropical taste. 

    Add them to Indian desserts like shrikhand, modaks, or halwa.

    Include mangoes in your chilled lassi or yogurt smoothies for a healthy and filling drink.

    Combine corn, peppers, onions, and tomatoes with mangoes to make a delicious salad.

    Make tangy sauces and chutneys with raw mangoes.

    Marinade chicken with mangoes for a tangy-sweet taste.

    Add it to your iced tea or mocktail.

    Include mangoes in your oatmeal or muesli breakfast.

    Add mangoes to your favorite chaat.
Conclusion
Mangoes are not just a joy to eat but are excellent for keeping your mind and body healthy. All you need to do is to keep the above-mentioned tips handy next time you gorge on mangoes. To make your meals even spicier and tastier, pick up our Aam ka Achar or the Sweet mango pickle. Get in touch with us today to know more about us and our 100% organic products.