Make Cooking Smoother With Kachi Ghani Mustard Oil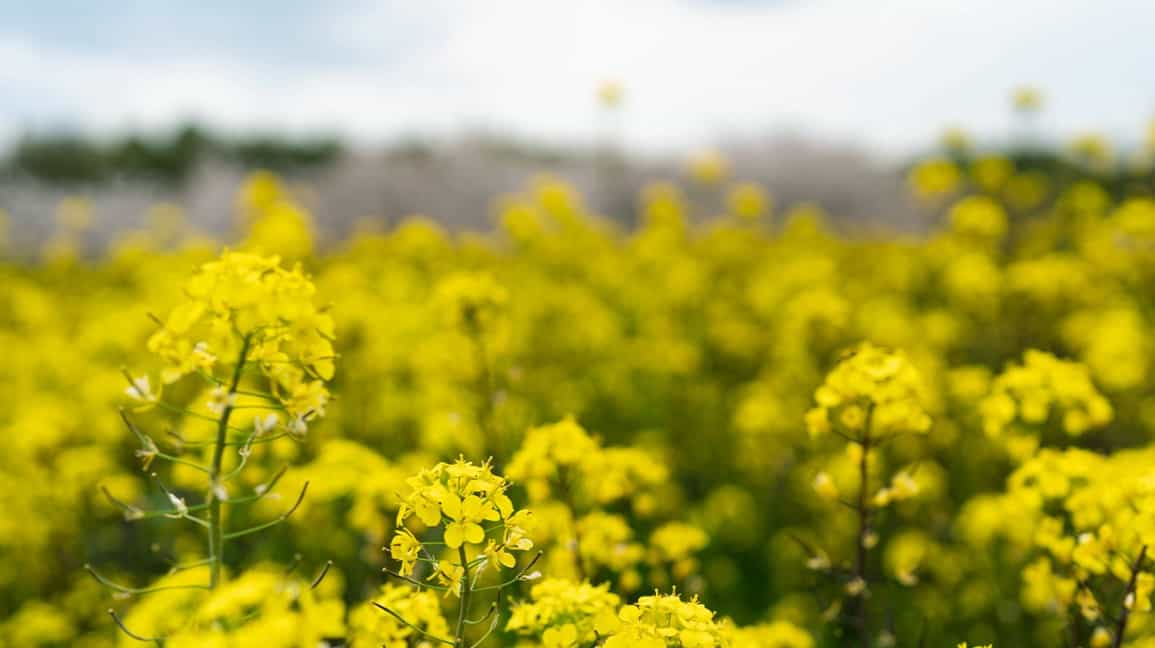 India is home to diversity. Every area and region in our country uses various kinds of oil while cooking.
Kerala is famous for coconut oil, Andhra Pradesh and Rajasthan go for sesame oil. While North cooks its delicacies majorly in Sarson ka Tel only.
However, in the present scenario, a lot of people are suffering from different diseases. The fright of cholesterol and sudden heart diseases is surrounding people. It is mostly dependent on the quality of the oil consumed regularly. This has led to a rise in the sale of other healthy oils as well like olive oil, grapeseed oil, rice bran oil, coconut oil.
Mustard oil is termed as Kachi Ghani oil in Hindi. Kachi Ghani means the cold-pressed process of extracting oil from the mustard seeds. The seeds are squashed at a low temperature so that the natural ingredients are preserved in the oil.
Kachi Ghani Mustard Oil: Benefits & Nutritional Value
You will find organic mustard oil with:
60% monounsaturated fatty acids
42% erucic acids
12% oleic acid
21% polyunsaturated fats
6% omega-3 alpha-linolenic acid
15% omega 6 linoleic acid
12% saturated fats
Omega-3 and Omega-6 fatty acids
Mustard oil is a brown and reddish amber-colored oil. It contains a small amount of saturated fat with a balanced ratio of omega-3 and omega-6 fatty acids. Eventually, it makes the oil more helpful and preferable in comparison to the other oils present in the market. The oil has a powerful smell and sharp flavor with the presence of allyl isothiocyanate which is obscured by pressing mustard seeds.
Pure Mustard Oil Benefits
Heart Saviour- Mustard oil is a healthy edible oil with low saturated fatty acid also known as SFA, greater MUFA, and PUFA, especially alpha-linolenic acid, and amounts of LA: ALA ratio.
Patients with a problem of Myocardial Infarct(MI) using mustard oil have experienced a decrease in arrhythmias, angina, and heart failure. Hence, mustard oil is regarded as a healthy choice for patients with cardiovascular disorders.
N6 and N3 are crucial fatty acids that are good for the body. N6 PUFA reduces the LDL and HDL cholesterol. Also, it is great for improvising blood pressure, inflammation, lower triglycerides, sudden death, and vascular function.
Lowers Cough, Cold- Right from the olden times, mustard oil is used for soothing cough, colds, fever, allergies, and various respiratory illnesses. The inhalation of steam with the presence of mustard oil represents respiratory congestion.
By heating mustard oil a concoction is made with some garlic cloves, 1 teaspoon of ajwain. It can be used for massaging the feet and chest. This is the best method to relieve the cold and sore throat. A lot of sinusitis patients tend to show optimistic effects with the same.
Antibiotic- A substance called glucosinolate present in mustard oil is a therapeutic antibiotic, with fungi and cancer prevention qualities. It is a great protector of all types of cancer, especially colorectal and gastrointestinal. For reducing fungal growth and infections, Ally Isothiocyanate acts as an antibiotic agent.
Best Stimulant – Organic mustard oil is the right stimulant as it is good for stimulating the sweat glands, hence, improvising the blood circulation in the entire body. It is beneficial for decreasing the body temperature and removal of toxins from the body. The rise of blood circulation refreshes the overburdened and stressed up muscles all along.
Nourish RBCs- Mustard oil is a source of fats needed in the body for performing various biological functions like the elements of plasma, cell membrane, and cell lipids. It lowers the cholesterol by renewing RBCs membrane structure.
Say Bye-Bye To All Pains – Well, you do not need to worry about any pain as it also helps in relieving joint pain and arthritis. Daily massaging with mustard oil improves the condition of muscles and joints.
Many arthritis patients experience a massive change with the massage. The massage is a huge booster as the oil contains Omega-3 fatty acids for simplifying the stiffness and pain because of arthritis.
Higher Immunity- The structure of mustard oil is based on the body requirement. The oil contains 7% of saturated fats, monounsaturated fatty acids from 3%-32%, accompanied with linoleic and its acids. A balanced amount of Omega-3 and 6 acids with vitamin E offers huge immunity to the body.
Best For Diabetic Patients- Vitamin E present in alpha-tocopherol in mustard oil helps control diabetes. Trans fat is majorly the reason for insulin failure and increased oxidation of fat.
Since mustard oil does not contain trans fat which is the reason, it is beneficial in the maintenance of insulin levels which regulates the blood sugar level as well.
Well, the benefits of Kachi Ghani Mustard Oil do not just stop here. It sure does serve the body and at the same time offers other uses like skincare, haircare, and more.
Massaging your infant with mustard oil helps improve their growth and post-massage sleep. It boosts the weight, height, length, and circumferences of the infant.
Mustard Oil builds healthy gums and promotes good oral health. Plaque is a bacteria encircling the fatty membranes which is easy to remove with organic mustard oil. Using mustard oil for the mouth can lose down the fat-soluble bacteria and thus avoid bleeding gums.
Since mustard oil has alpha fatty acids, it helps keep the hair hydrated, lively, and grow quickly. It is rich in antioxidants, minerals like calcium, magnesium, iron, and vitamins like A, D, E, and K which are essential for hair growth. It has antifungal properties that prevent the development of dandruff and fungus on the scalp.
Mustard oil has vitamin B complex, vitamin E, vitamin A, calcium, omega 3 fatty acids, and protein. All these constituents lower the wrinkles or pimples and remove tanning. It greatly fits on those chapped lips too. Since it is an anti-bacterial, it prevents the growth of acne and makes the skin crystal clear.
Effective Mosquito Repellent
The sharp and powerful smell of the oil declares it a natural repellent for mosquitoes. By applying the oil on skin it pushes away the mosquitoes.
Kolhu Mustard Oil For Cooking Good Or Bad?
Bail Kolhu Kachi Ghani is made up of fine mustard seeds and a typical traditional filtration process. It is an amazing blessing for higher metabolism and overall health.
Cold-Pressed Mustard Oil Benefits In Cooking
Mustard oil is the best stimulant to use in food as it develops digestive juices and excretes waste from the body. It is best for the good functioning of digestion.
The presence of phytonutrients present in the oil acts as an antibiotic.
In the earlier times, it was used for making pickles and chutneys as it contains vitamin E preservatives.
It is a wonderful frying oil with tolerance to high temperatures.
The oil is economical in price as the seeds are grown and available in different states of the country.
Tip: Foods like Sarson ka Saag, Aloo ka Bharta, Mooli ki Sabzi, Baigan ka Bharta, Paranthas, and Paneer Tikkas cannot do justice without being cooked in Kolhu Kachi Ghani. Trust me! You'll end up licking your fingers!
Make Cooking Smoother With Kachi Ghani Mustard Oil