Beat the heat with Sattu!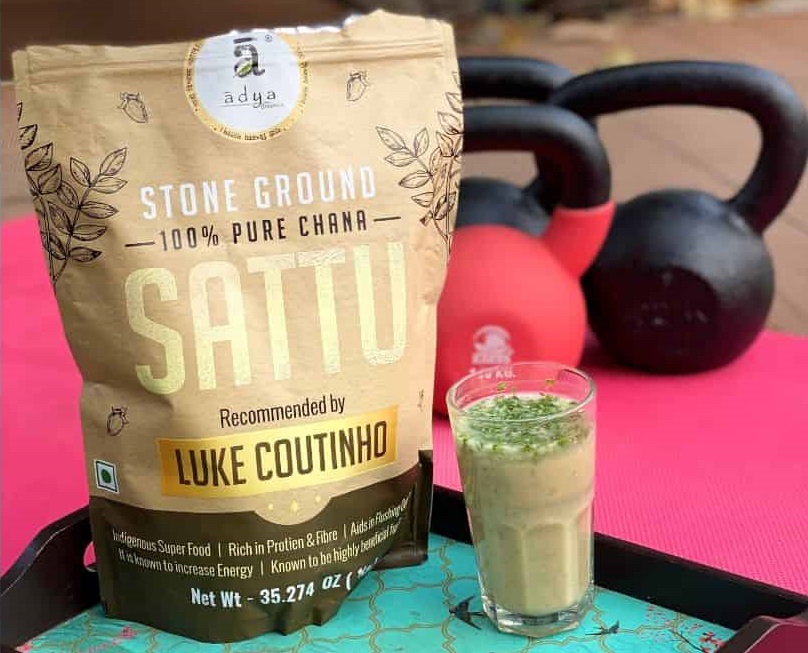 India is a tropical country and the summers really crash here rent-free! This year is no exception. With the rise in temperature before peak summers, it has become essential to keep our bodies cool from both inside and outside. While, air conditioners can give you temporary relief from outside, a drink made of sattu can keep you cool from the inside. Yes, you heard it right, Sattu drinks are the new cool, or if we may say, cooler, in the market. Sattu drinks are prepared using sattu powder that is extracted by grinding the channa to powder form. It is rich in protein, antioxidants and other beneficial nutrients to help build a stronger and calmer you. Mentioned below are some quick recipes for you to follow:
Sattu Cooler
Cooler is sugar-free, gluten-free and easy to make at home. Just add a spoonful or two of chana sattu powder into a glass of water and squeeze a lemon in it, add black salt and cumin powder to it and mix well. Later, add water and ice to it according to your preference. Voila! Your summer drink is ready!
Sattu Protein Drink
People who exercise and spend hours at the gym building their bodies, also add sattu to buttermilk, which acts as a natural protein shake for them. It helps develop bone strength and build muscles along the way making sattu the first and absolute choice of gym lovers. Simply mix a spoonful or two of sattu powder in a glass of buttermilk and add some roasted cumin powder and black salt to it. Refrigerate it and enjoy it cool!
Sattu Smoothie
Is this the first time you've heard about it? We bet you have! The combination of sattu and smoothie is oh-so-delicious. If you are a smoothie fan, you have hit a jackpot! Start by chopping fruits of your choice. Add these fruits to the blender and blend it with yoghurt and sattu powder. This smoothie will keep you full for long while providing a balanced nutrition to your body.
>We hope you enjoy these easy DIY recipes and tell us later if you liked them! Don't forget to use Adya Organics 100% Chana Sattu that is organic and rich in protein, providing you the best taste you'll never find anywhere else.